About Us
DANSON YOUTH TRUST is a registered charity and company limited by guarantee. Danson is affiliated to London Youth (formerly The Federation of London Youth Clubs). Our charitable objectives are to provide educational and recreational opportunities for children and young people inspiring them to achieve their full potential as positive members of society. Our commitment is to provide a safe and nurturing environment where young people are empowered to make informed decisions about their lives with the confidence to take responsibility for those decisions. The Centre currently opens Mondays to Saturdays. We have a varied and flexible staff team. Qualification and experience is extensive and varied to suit the variety of our staffing which includes specialist project staff, instructors, youth leaders, support support staff, administration team, volunteers and young leaders. (All staff are vetted to Enhanced DBS Standard).
DANSON YOUTH TRUST has a considerable history. The work of the Trust operates from The Danson Centre located in Brampton Road, Bexleyheath, Kent. Danson Youth Centre was first established in 1941 in premises a mile away in Welling. Danson outgrew the accommodation and moved to its present site in approximately 1955. Since that time the premises and the programme has significantly changed and developed to the large, modern and progressive organisation seen today. The work of Danson has always been about providing as much as possible to the young people of the area. Across the years the programmes have grown to include a wider range of activities and a wider range of age groups. We now offer services from birth – and many of these young people remain members into later life. The Centre has an excellent reputation for quality services, staffing, environment and affordability.
DANSON YOUTH TRUST is committed to promoting equality and diversity in all its processes and activities to promote inclusive practices and culture. We strive towards a culture that is diverse and inclusive that recognises and develops the potential of all staff, volunteers and service users. We are proactive in taking steps to ensure inclusion and engagement for all the people who work for and with us.
Our Board of Trustees is comprised of local people who have commitment and vision to meet the aims and objectives of Danson Youth Trust by bringing a wide range of skills to the organisation.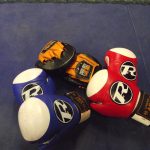 Boxing
Please note that in order to join our boxing classes you must first complete a 'Beginners Boxing Course'. These courses are run regularly – please enquire at reception for details of the next available course.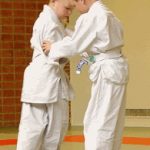 Judo
Our Judo classes offer young people a means for improving physically fitness, balance, posture, physical co-ordination as well as mental, emotionally and moral awareness.Judo classes are an ideal sport for both boys and girls and provides them with enhanced confidence and self-esteem.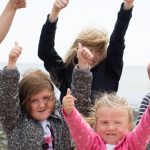 Youth Club
Youth Club offers many activities for ages 8+. These include football, dodgeball, pool, table tennis, arts & crafts, discussions, games and more!